null_text's profile
null_text 's clearly our favorite Overkiller Klub member! null_text has the 1407th biggest bounty of the Overkiller Klub with 0 dollars.
Check out that pretty face:
New achievement unlocked
A man who had nothing
(Finish the game for the first time.)
UNLOCKED BEAR:
0
null_text
0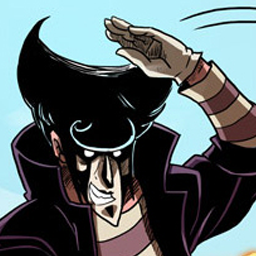 0 $
prominent member of the Overkiller Klub criminal association
null_text has a bigger bounty than you! You would gladly redesign his poster, but you should improve your reputation a little first!
null_text did not contribute to the Overkiller Loot. null_text already offers his strongest moral support to the authors of Overkiller, even if they you'd rather get some cash.
null_text has never written a comment, might be out of shyness... Which is completely adorable! Those shady exchanges raised his bounty by 0 dollars!
null_text didn't draw any Fan-art! Maybe for lack of knowing how to draw, who knows? But no doubt it will come! And when it does, we will.
null_text never played Race In The Deepwoods! Maybe he doesn't like bears, some people are like that apparently.
null_text has done 0 pull-ups! null_text has clearly demonstrated that a person of his stature has much better things to do with his days than tickle a button on a site. What a VIP! In view of this impressive performance, the authorities have seen fit to increase his bounty by 0 dollars!
null_text didn't have time to play the Overkiller Gamebook (or not for long), but that's because he's a very busy person!