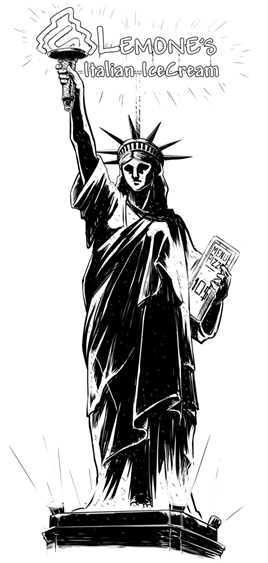 Overkiller's adventures take place in a totally imaginary country called the United States of America where corporations control the government and criminals control the companies.
The dangerous Atros City is just an expression of this. Everything, from the music you hear on the radio to the billboard over the Statue of Liberty, has been the result of a bloody competitive struggle.
Thus, Mexicans and Indians will fight for the monopoly of spicy sauce, homosexuals and African-Americans will fight over music channels, and a terrible war will break out between Italians and Japanese for the home catering market.
The high demand for violence and murder will allow the emergence of talented contractors, including our hero/assassin Overkiller who modestly earns his crust by slashing, murdering, threatening, extorting, kidnapping, exploding.